We take great pride in our fleet of airplanes. We fly safe airplanes whose size allows us to offer flights to smaller communities efficiently and keep prices for air travel as low as possible.
As always, the exact performance capabilities for all our aircraft depend on the weight and volume of passengers and gear, as well as temperature, weather, and intended origination and destination. The numbers listed are the maximum capabilities of the aircraft listed, but on a hot afternoon into a shorter dirt strip, lower maximums will apply.
---
The Cessna Caravan

Cessna Caravans are a turbo-prop with a proud history of both backcountry and front-country operation. The Caravan is a great option for comfortable charters between cities, and can also haul an impressive amount of cargo into mountain air strips. This 9-passenger airplane carries more weight and volume than an Islander and a 206 combined (up to 3,000 pounds) and allows us to make even better use of our other aircraft capabilities.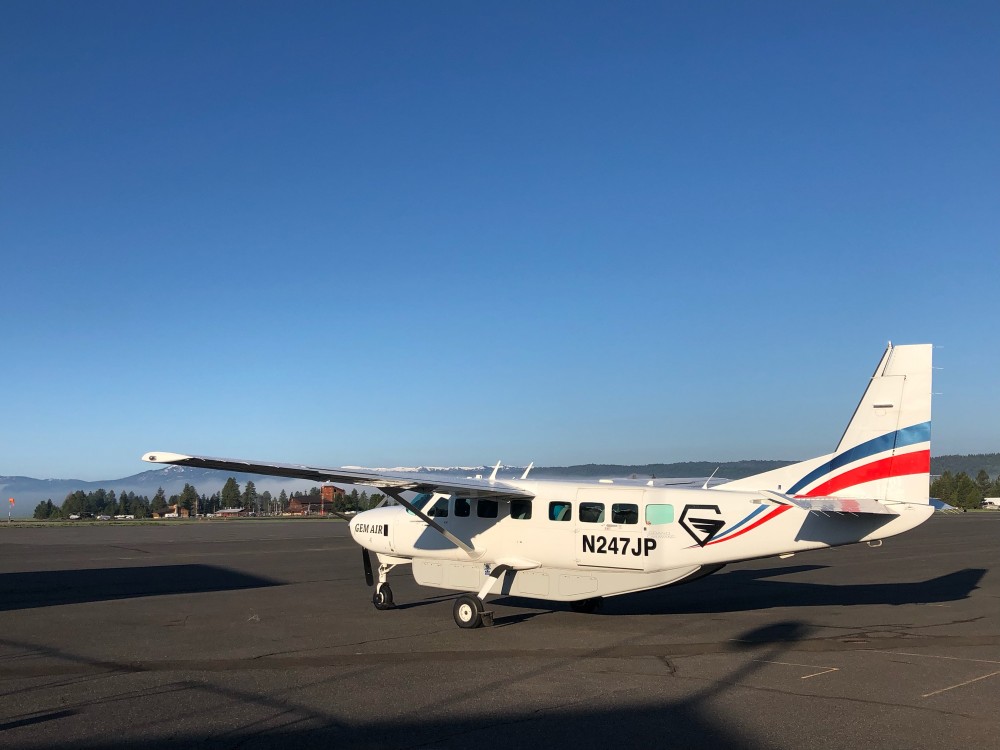 Britten-Norman Islanders
We have two of these twin-engine airplanes, and they are the stout work-horses of the backcountry. These airplanes are ideally suited for the short dirt strips of central Idaho. They can carry up to 9 passengers or 1750 pounds of combined gear/passengers. Using these for Middle Fork Flights into Indian Creek means your gear and people get in with fewer loads than if we just used a Cessna 206.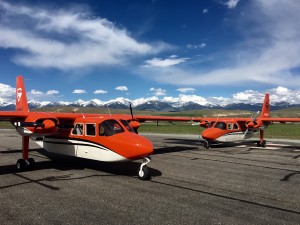 The Cessna 206

These planes are a staple in the Idaho backcountry, but will also do a great job getting you from Boise to Salmon or other front-country strips. Our Cessna 206 is perfect for moving smaller numbers of people between cities, or taking a load of boxes and drinks into Indian to make your boats lighter off the top for your Middle Fork trip. If you've got bigger loads to take in, this can help catch the overflow of an Islander.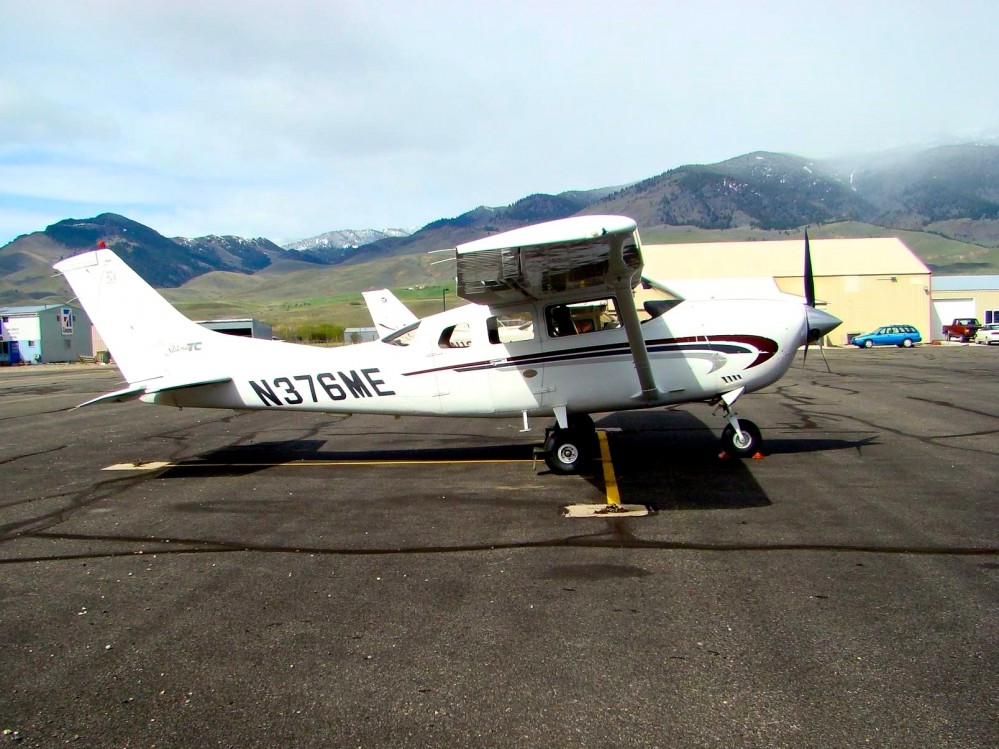 The Piper Chieftain

Our two twin-engine Piper Chieftains are some of our best passenger planes. These aircraft comfortably seat 9 people and can take up to 1700 pounds of weight. They are designed to fly to and from paved strips, so we keep them out of the backcountry. They are fast and well-suited for our Boise to Salmon flights, as well as charters where speed and group size are priorities.
Cessna 210
This single-engine airplane can hold up to 1000 lbs or 5 passengers. Its design makes it faster and ideal for front-country flights rather than backcountry strips. We use it regularly between Salmon, Boise, and McCall, and it's a favorite among our small-group charter customers flying to Montana, Washington, and Oregon.