What flights can we help you with today?
Flying between Salmon and Boise? Check our Schedule!
Going on an outfitted 
Middle Fork of the Salmon trip?
Going on an outfitted 
Main Salmon trip?


We can fly just a few coolers, or your whole trip.
We fly hunters in the Spring and late into the Fall. Call us for best pricing.
Get to the Frank Church and Selway Bitterroot Wilderness areas for fishing, backpacking, and all around adventure.
Who doesn't love good information? Check out webcams and maps of the Idaho backcountry.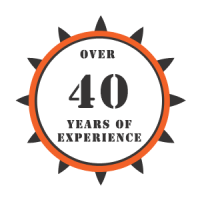 Gem Air is an Idaho owned and operated air service. We've been based in Salmon since the early 80's, and we offer a variety of services, including backcountry flights and charter flights throughout the mountain North West. We provide our passengers with safe, reliable, clean air-service from a professional and courteous staff. We also run freight routes year-round out of SLC and Boise, and a small, year-round service between Salmon and Boise. 
Our front country charter flights operate frequently into and out of Jackson Hole,  Sun Valley,  Bozeman, Glacier Park, West Yellowstone, and more.  We can connect you to Salt Lake City, Boise, Seattle, or Portland. We'd love to help you with your next flight. 
In the summer, we fly daily routes between Stanley, McCall, Salmon, and Boise. These flights largely serve to connect guests to their river trips in Idaho. 
Our decades of backcountry flight experience will get you safely to and from any of your Frank Church Wilderness or Selway-Bitteroot Wilderness adventures. We fly hunters, backpackers, fishermen, boaters, and explorers.