We take great pride in our Gem Air Fleet
The variety in our Gem Air airplanes allows us to tailor what we offer to what our customers need. Each aircraft is maintained to standards that exceed FAA requirements, and we work hard to keep them clean and comfortable.  
As with any aircraft, the exact performance capabilities for all our planes depend on the weight and volume of passengers and gear, as well as temperature, weather, and intended origination and destination. The numbers listed are the maximum capabilities of the aircraft listed, but for long routes, or with various weather conditions, lower maximums will apply.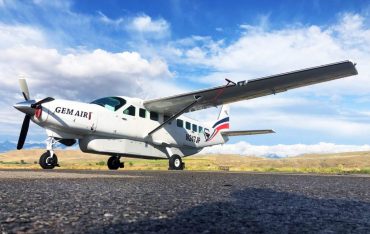 Cessna Caravans are a turbo-prop with a proud history of both backcountry and front-country operation. This great aircraft is arguably the most versatile Gem Air Airplane
The Caravan is a great option for comfortable charters between cities, and can also haul an impressive amount of cargo into mountain air strips. 
This 9-passenger airplane carries more weight and volume than an Islander and a 206 combined (up to 3,000 pounds) and allows us to make even better use of our other aircraft capabilities. 
We have two of these great aircraft, and they are the workhorses of the backcountry. Our boaters, hunters, and fishermen all love these two gems. 
These aircraft seat 9 people and can take up to 1700 pounds of weight. Weight normally ends up being the limiting factor (vs seat count or volume). 
We fly them frequently into the Frank Church Wilderness and Selway-Bitterroot Wilderness, and also use them frequently on our summer routes and river round trips. 
These planes are a staple in the Idaho backcountry, but will also do a great job getting you from Boise to Salmon or other front-country strips too. 
Our Cessna 206 is perfect for moving smaller numbers of people between cities, or taking a load of boxes and drinks into Indian to make your boats lighter off the top for your Middle Fork trip. If you've got bigger loads to take in, this aircraft can help catch the overflow of an Islander. 
This aircraft is great for flights into the Frank Church Wilderness and Selway Bittrroot Wilderness. We fly it frequently into Indian Creek, Thomas Creek, Cabin Creek, Moose Creek, and many other strips.
This great aircraft's design makes it faster than the 206, and ideal for front-country flights. We generally keep it out of the backcountry strips. 
This single-engine airplane can hold up to 1000 lbs or 5 passengers. 
We use it regularly between Salmon, Boise, and McCall, and it's a favorite among our small-group charter customers flying anywhere in Montana, Washington, and Oregon.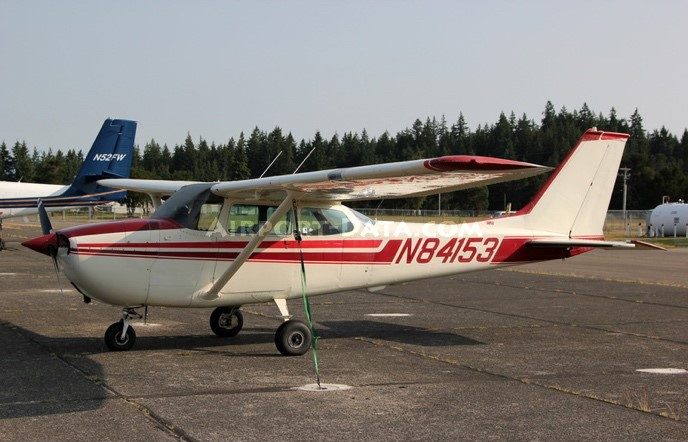 This airplane is great for small charters. It's very efficient and can keep costs low for 1 or 2 people.  It's also a great training airplane for people who want to learn to fly.
This aircraft can hold up to 3 people, and up to 500lbs. We generally can't put more than one or two adults in it, due to the weight restrictions. We do occasionally use it to take gear and people into the backcountry, but we don't use it to take anything out of backcountry strips. 
We use it regularly between Salmon, Boise, and McCall, and we'll occasionally send it on other charters as well, all around the mountain Northwest.