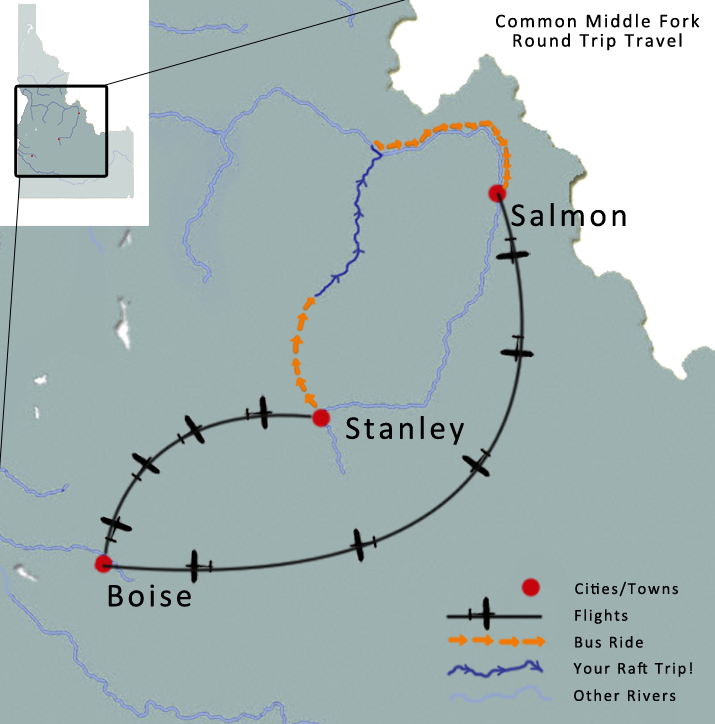 Most people fly into and out of Boise, Idaho to connect to their Middle Fork of the Salmon rafting trips. Usually, you then have to get from Boise to Stanley, Idaho, where you meet your outfitter, and back to Boise at the end of the trip. That's where we come in.
Gem Air flights can take you from Boise to Stanley (a 45 minute scenic flight) at the start of your trip, and from the end of your trip in Salmon back to Boise (an hour and 15 minute scenic flight). Flying this route takes over 7 hours of driving out of your trip. We assume you didn't come for the drive, so let us help you skip it!
---
Recommendations for Connecting from/to Other Airlines
Best Overall:
Arrival: We recommend you fly into Boise by 1:00pm the day before your trip. Why is this best?
Departure: We recommend you fly out of Boise after 12:00pm the day after your trip. Why is this best?
Best if You Are Short on Time:
Arrival: We recommend you arrive in Boise by 3:00pm the day before your trip. We'll fly you to Stanley late afternoon. Why this time?
Departure: Fly out of Boise after 7pm the day you get off-river. We'll fly you Salmon to Boise when you get to Salmon, usually mid-late afternoon. Why this time?
---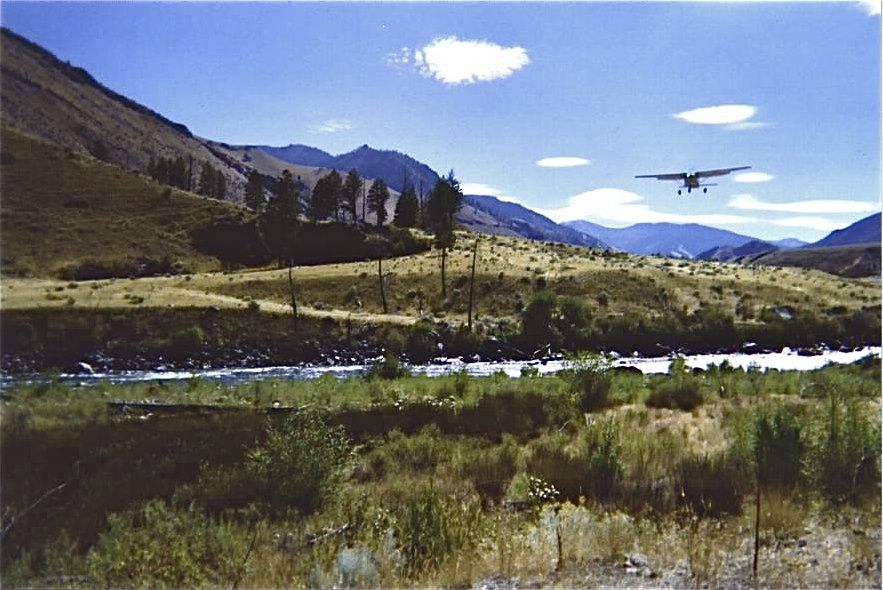 Why Fly?
It's fast and easy: We got survey responses representing over 360 passengers, and 75% of respondents said they chose to fly because it saved them time and/or a long drive. Others said they thought it added to the adventure. And our passengers appreciated the end result: 99% said they would recommend Gem Air flights to a friend doing the same trip. That's pretty good! Questions? Call us at (208) 756-7382.
---
Pricing
A River Round Trip (Boise-Stanley and Salmon to Boise) is $395.
One-way from Boise-Stanley is $190
One-way from Salmon-Boise is $225
Traveling with kids 12 and under? We know that can get expensive. To help, we have family pricing, which means kids 12 and under fly for half-price with a full-paying adult.
Note: Our per-person pricing includes up to 35 pounds of bags per-person. Because our planes are small and weight-limited, weight over 35lbs is charged at $1/lb.
---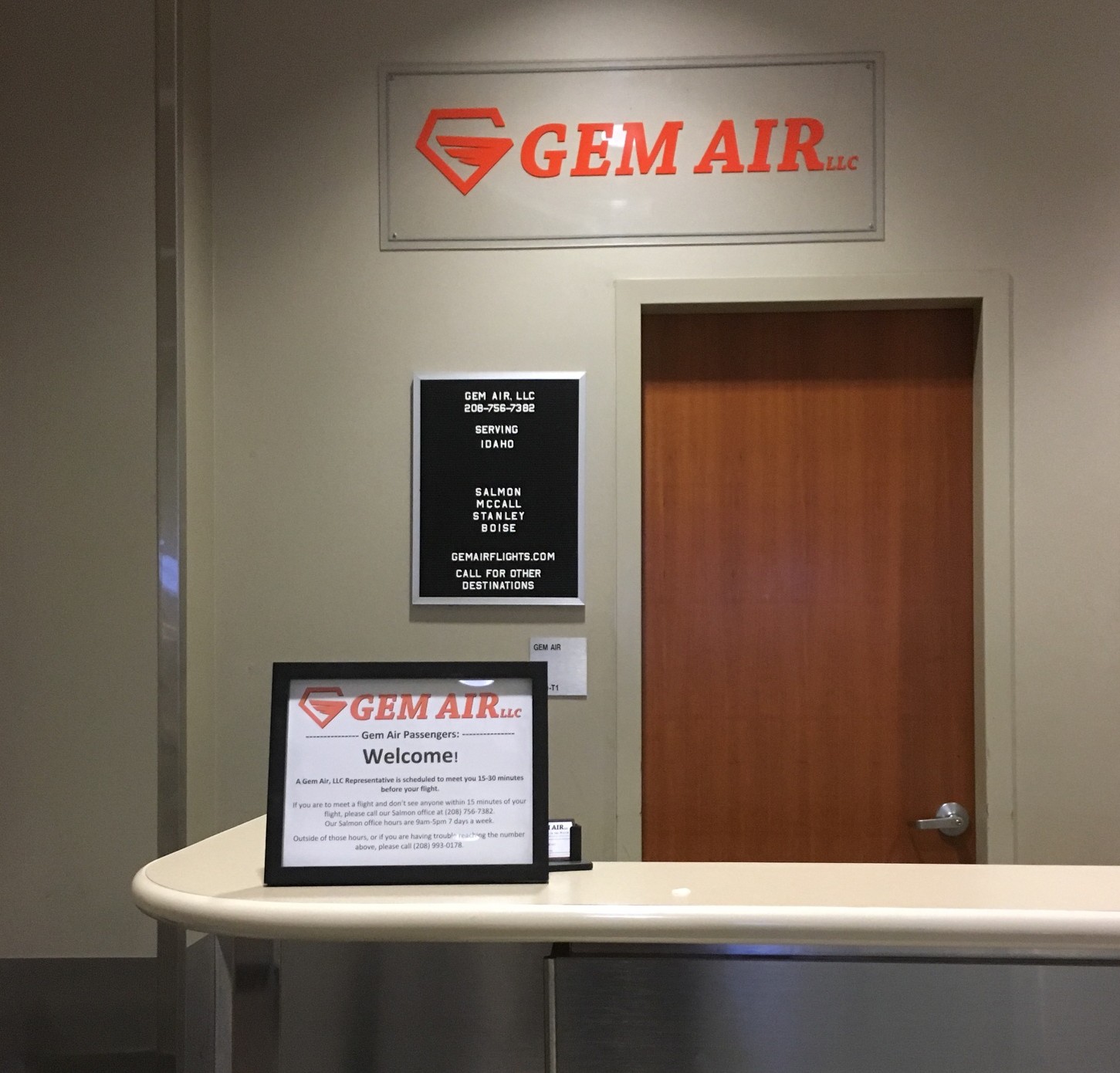 Where to Meet Us
The Gem Air desk is located on the lower level of the Boise Main Terminal, right near baggage claim. When you arrive in Boise, head downstairs to grab your bag if you have one, and look around – our waiting area will be on the West end. If no one is there, don't panic! Your pilot will meet you 15 minutes prior to departure time. If you've been waiting and no one has shown up, give us a call at (208) 756-7382 and we'll get it sorted out.